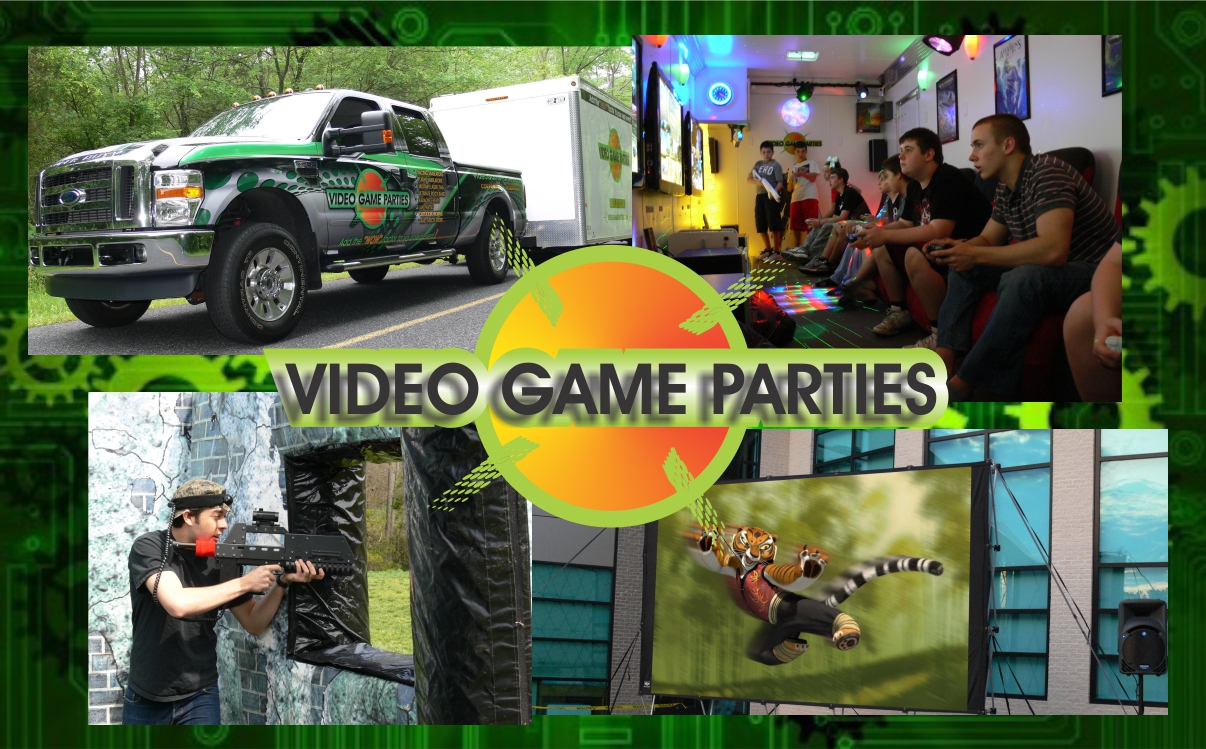 Video Game Parties
"I wanted to let you know that the client said the event was awesome! As always you and your staff were prompt and professional! And your products are the best on the market. Thanks again,"
Brian W.
Add the "WOW" factor to your next event!
We are located outside of Philadelphia, PA and we cover most of the Tri-State area. If you have an idea for a Corporate or Residential Event don't hesitate to call. We have lots of Hi-Tech equipment and can customize the perfect event for you! Call us at 610-346-6307or email us at sales@videogameparties.com.